Summit Hyperbarics & Wellness is bringing state-of-the-art hyperbaric chambers staffed with the highest credentialed and trained medical team in the state of Idaho to THE IDAHO OUTDOOR FIELDHOUSE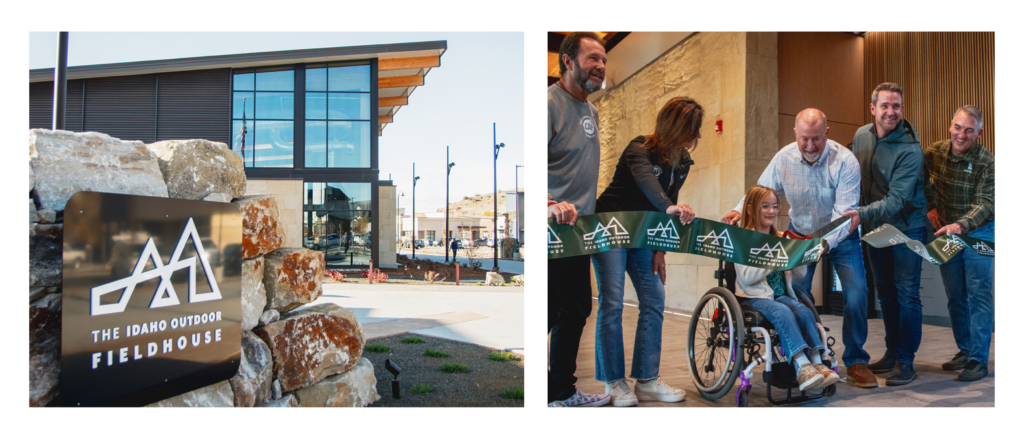 Simultaneously commemorating Veterans Day, we are thrilled to share exciting news about the grand opening of the Idaho Outdoor Fieldhouse (IOF), a state-of-the-art facility that transcends the conventional to redefine inclusivity, break barriers, and pioneer innovation in sports and recreation. This transformative venture is made possible through the generous support of the J.A. & Kathryn Albertson Family Foundation (JKAF), reflecting their commitment to accelerating opportunities in Idaho.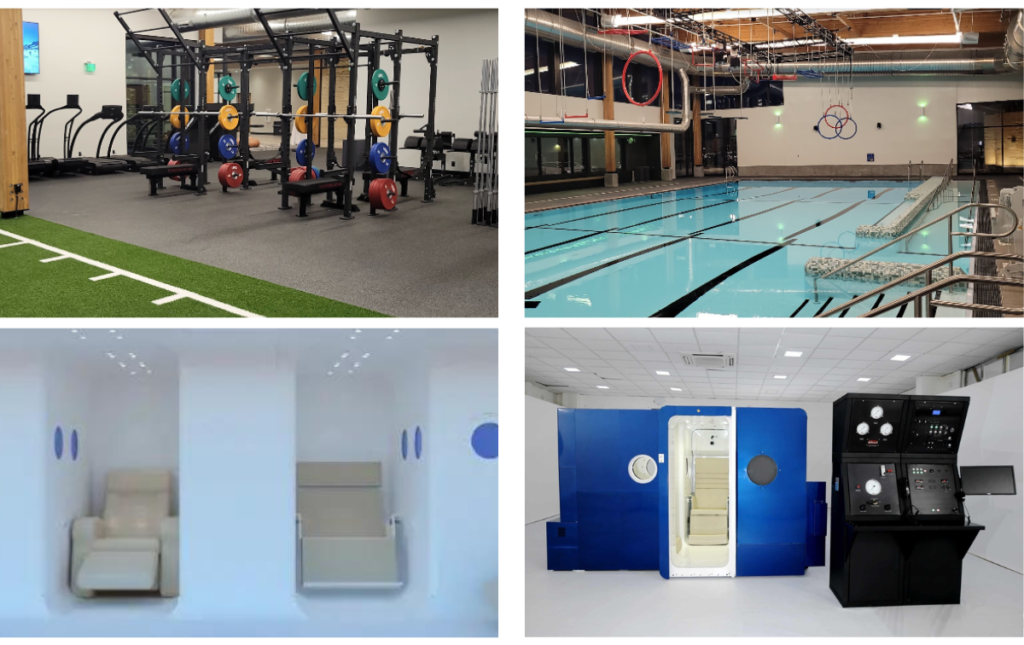 Situated on nearly 7 acres along the iconic Boise River Greenbelt, the IOF combines an elite training campus with cutting-edge wellness resources and collaborative spaces. This groundbreaking initiative aims to support military members, veterans, and their spouses from Mission43, alongside athletes with physical disabilities from Challenged Athletes Foundation – Idaho.
Key Features:
Comprehensive Amenities: The 75,000 square-foot facility boasts a diverse range of amenities, including an aquatic center, gymnasium, rock climbing wall, ninja warrior course, outdoor track, and functional fitness areas.
Strategic Partnerships: The IOF serves as the headquarters for Challenged Athletes Foundation – Idaho, Mission43, and Summit Hyperbaric & Wellness, fostering collaborative initiatives that enrich the lives of its diverse members.
Summit Hyperbaric & Wellness:
At the heart of the IOF lies Summit Hyperbaric, a premier Hyperbaric Oxygen Therapy (HBOT) facility led by Veteran Army Physician, Dr. Steven Wyman. The facility features two eight-person modular hyperbaric chambers from TEKNA Manufacturing, designed for optimal client comfort and privacy. The medical staff is lead by Veteran Army Physician, Steven Wyman, MD, supported by Nursing Supervisor Bonnie Carns, RN, and Lead Hyperbaric Tech and Safety Director, Davin Strang (USN Veteran). This facility is charged with the treatment of veterans with PTSD and mTBI, with all treatments accomplished using research protocols which will be developed with the guidance of experienced hyperbaric experts (George Wolfe, Lin Weaver, Daphne Denham, Rob Beckman and Jeffrey Niezgoda).
Visionary Leadership:
Roger Quarles, Executive Director of the J.A. & Kathryn Albertson Family Foundation, expressed his pride and enthusiasm, stating, "It's a campus designed to redefine boundaries, shatter barriers, and create a future where individuals, regardless of ability, can thrive in a world-class recreational environment."
About JKAF:
The J.A. and Kathryn Albertson Family Foundation, established in 1966, has contributed over $700 million to accelerate opportunities in Idaho, focusing on learning, leadership, and community. The foundation envisions making Idaho an exemplary model for innovative learning, a world-class destination for accessible recreation, and the most desirable state for life after the military.
For more information about this groundbreaking initiative and how it is transforming the landscape of inclusive sports and recreation, please visit jkaf.org.
We look forward to sharing this momentous occasion with you as we embark on a journey of redefining possibilities, fostering well-being, and creating a lasting impact on our community.