The American College of Hyperbaric Medicine was formed in 1983 by a group of physicians practicing the developing specialty of hyperbaric medicine who noticed the need for a national professional organization dedicated to serving as a medical specialty society. Originally based in Houston Texas, the organization relocated to Milwaukee in 2006 and operated under the direction of Dr. Eric P. Kindwall the first official ACHM Executive Director.
The ACHM has worked to develop an image of hyperbaric oxygen therapy as a distinct medical specialty, often requiring full time practice. The ACHM has made significant contributions to the practice of hyperbaric medicine. One historical clinical influence was the publication of Preferred Practice Protocols for Hyperbaric Medicine. These protocols provided a basic description of how and when to use hyperbarics to aid patients with specific ailments. These were the first best practice hyperbaric guidelines and standards to be published. They were distributed throughout the U.S. and included hundreds of references to key studies that proved the effectiveness of hyperbarics in certain conditions.
The ACHM established the first pathway to clinical certification in hyperbaric medicine when it launched the Physician Certification in Hyperbaric Medicine in 2003. This pathway provides a Certificate of Added Qualification (CAQ) and has become a recognized certification alternative for those physicians who are not eligible for formal board certification. In 2006, the ACHM initiated the Radiation Research Registry to address a growing crisis: the determination by several national insurance providers that HBOT for Radiation Necrosis should be categorized as "experimental-investigational". This monumental effort produced the largest hyperbaric registry ever published and demonstrated the significant efficacy and usefulness of hyperbaric therapy in the management of radiation injured patients.
---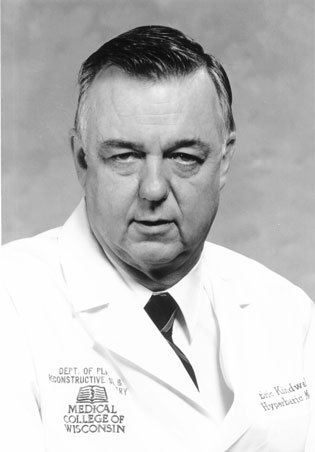 During his life, former executive director of the American College of Hyperbaric Medicine (ACHM) and hyperbaric medicine pioneer Dr. Eric Kindwall made considerable contributions to hyperbaric medicine in both education and publication. Kindwall managed to be both educated and down-to-earth. The man sometimes called the father of hyperbaric medicine, credited with more than 90 articles and book chapters, fluent in seven languages, was known to walk about in mismatched socks.
He discovered his interest in diving and hyperbaric pressure as a teenager at Wauwatosa High School. The inspiration was a book Kindwall got from the Wauwatosa Public Library by Navy salvage expert Edward Ellsberg, author of such classics as "Thirty Fathoms Deep" and "Men Under the Sea." He and childhood friend Norm Feige went diving in quarries. They pooled together $250 and sent away to a California company for an aqualung, a portable breathing device for divers. Together the young men founded the Wauwatosa Diving and Salvage Co.
At 18, Kindwall became a merchant marine, sailing off the coasts of Sweden, Denmark, England and Canada. He majored in zoology at the University of Wisconsin in Madison and in 1960 graduated from the Yale University School of Medicine. He went on to study at the Karolinska Institute in Stockholm, interned at University of Virginia and completed a residency at Harvard. After his studies were complete, he worked at his own psychiatric practice in Boston. During the Vietnam War, Kindwall went into the Navy, serving on the nuclear submarine the USS Robert E. Lee. He was a medical officer and taught diving to the other sailors. In the mid-1970s, after leaving the Navy, Kindwall returned to the Milwaukee area and began working at St. Luke's Hospital as chief of the Department of Hyperbaric Medicine.